Greetings to our community of BBBSL mentors and caregivers! With less than one month remaining until this school year concludes, we feel this newsletter represents a great opportunity to highlight a theme that touches all of us in some way or another: following through on our goals. Specifically, having the attitude of believing you can do something and drawing inner courage and determination to see it through to the end.
As you read this month's newsletter, you'll find conversation starters designed to get your Little/child thinking about negative self-talk and limiting beliefs that may get in the way of achieving their goals (i.e., procrastination, perfectionism, defensiveness). If you haven't seen CEO Merridith Crowe's latest Motivational Monday, check out the embedded videos where she discusses how to encourage your Little/child to own that which makes them awesome (and worthy of success). Our BBBSL sponsored/supported activities provide ample opportunities to strengthen your relationship with your Little while having fun! Finally, we have a few standard follow-through requests of our own, with a request to please complete your match surveys.
May News Features
Have FUN with Us: FREE Agency-Sponsored/Supported Match Activities
Conversation Starters: Challenging Negative Self-Talk & Limiting Beliefs
Match Highlights: Success Stories from April
Motivational Monday: Weekly tips from CEO Merridith Crowe
Let's Celebrate: May Observances & Activities
Safety First: Please Complete Your JEDI Training
Dana & Co. Are Calling: Have You Completed Your Match Survey?
Keep Mentoring & Parenting Low-Cost: Free Kid's Meal Resources
HAVE FUN WITH US!
Free Agency Sponsored/Supported Activities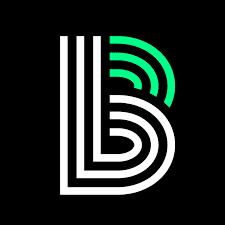 The BIG Huddle
Did you miss our latest BIG Huddle on May 4th? No worries! You can watch the session at your convenience by accessing this link and entering the password: F%mTC5MY
Session Highlights:
It starts out slow and picks up steam
Teens are like cats
CEO tattoos
Consent matters
Mentors were once teens too
We are all "works in prog-mess"
You don't have to be ON TikTok…but…
Everyone wants to hear good things about themselves
Laughing happens
Please join us for our first-ever golf tournament, organized by two of our very own Bigs and the Exchange Club. All proceeds from the tournament will benefit BBBSL.
Who: All Bigs
Date/Time: Tuesday, May 16 at 9 AM
Where: Summerville Country Club, 400 Country Club Boulevard, Summerville, SC 29483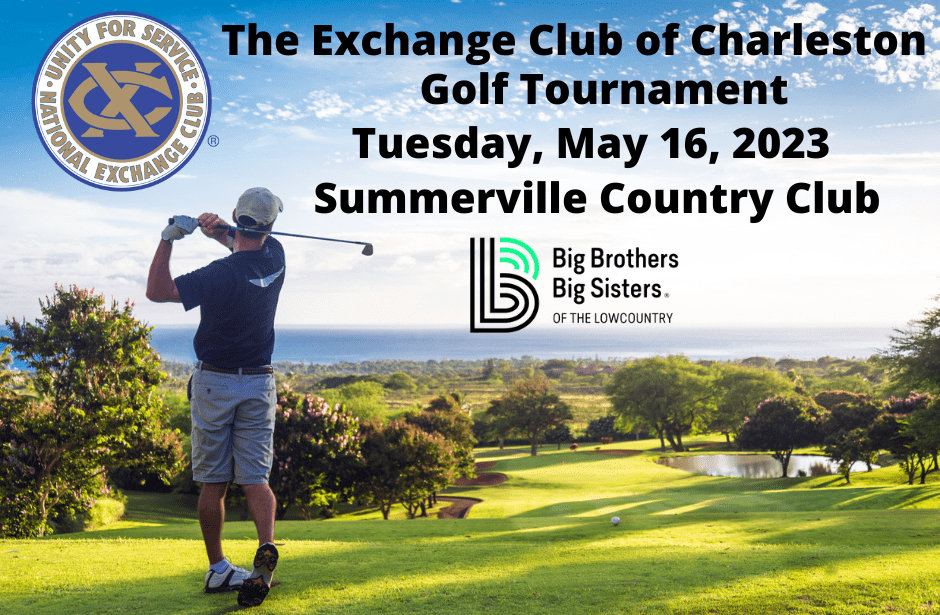 The Exchange Club of Charleston Golf Tournament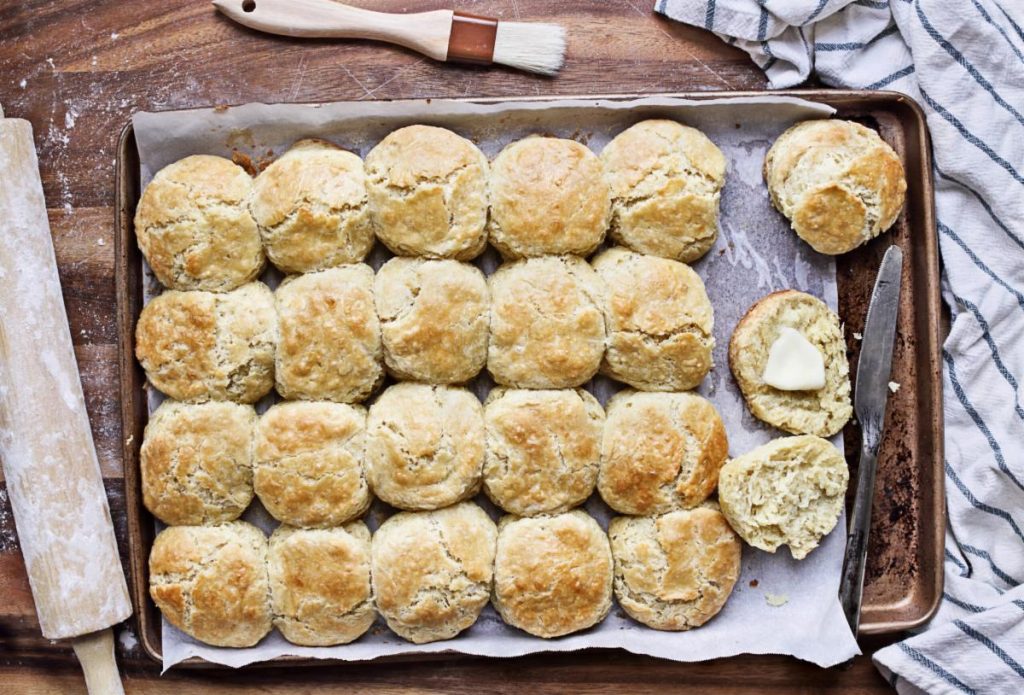 Biscuit Baking with Callie's Hot Little Biscuit
Who: Bigs and Littles (currently full…waitlist available)
Date/Time: Saturday, May 20
Where: Callie's Hot Little Biscuit Production Facility, 1895 Avenue F, North Charleston, SC 29405
Did somebody say BISCUITS?!?! All spaces for this activity are currently filled; however, you can click below to add yourself and your Little to the waitlist.
The SCDNR Marine Resources Division is offering a hands-on learning opportunity for high schoolers from the South Carolina Lowcountry who are interested in a natural resource career. The club starts in August 2023; chosen students will participate in a year-long program that will meet four times throughout the school year for hands-on field experiences. Students will also be required to assist with one SCDNR public program during the year.
Applicants must be in 10th, 11th, or 12th grade as of the 2023-2024 school year. Applications and letters of recommendation are due May 17 — learn more and complete your application by clicking the button on the right.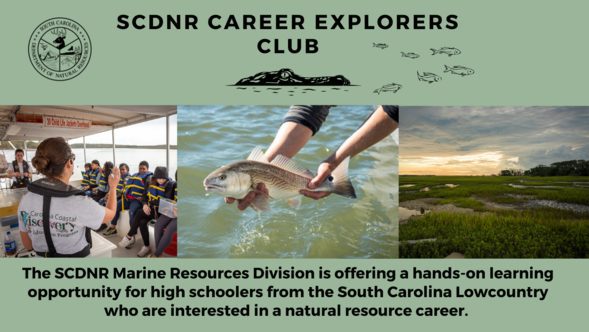 SC DNR Career Explorers Club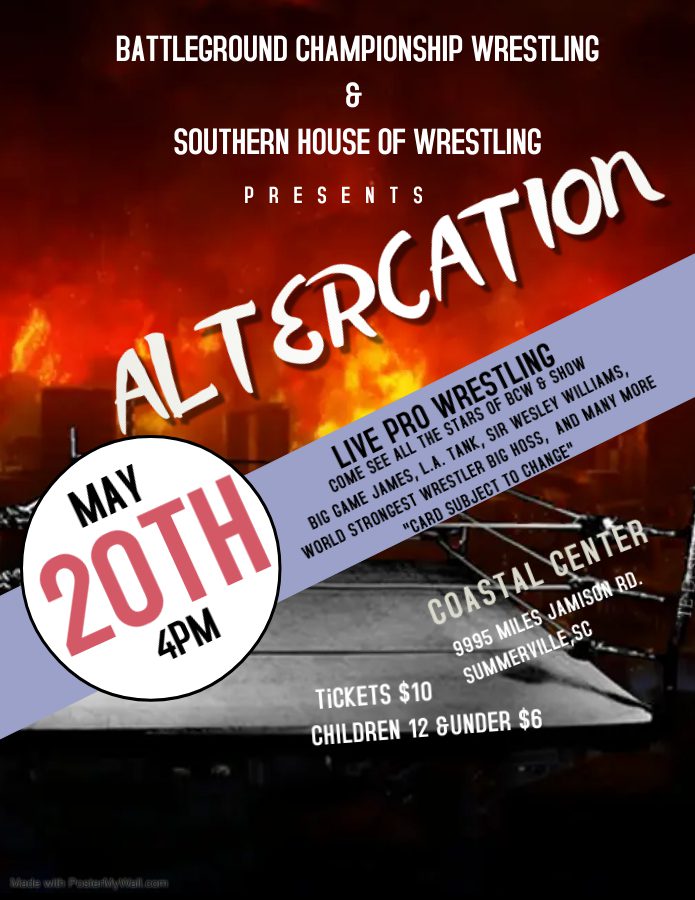 Altercation
Who: Bigs and Littles
When: Saturday, May 20 at 4 PM
Where: Coastal Center, 9995 Miles Jamison Road, Summerville, SC
Email bcwproduction@gmail.com to secure discounted tickets ($5/each) to this entertaining event (brought to you by BBBSL Big Brother Adam Helms — thanks, Adam!)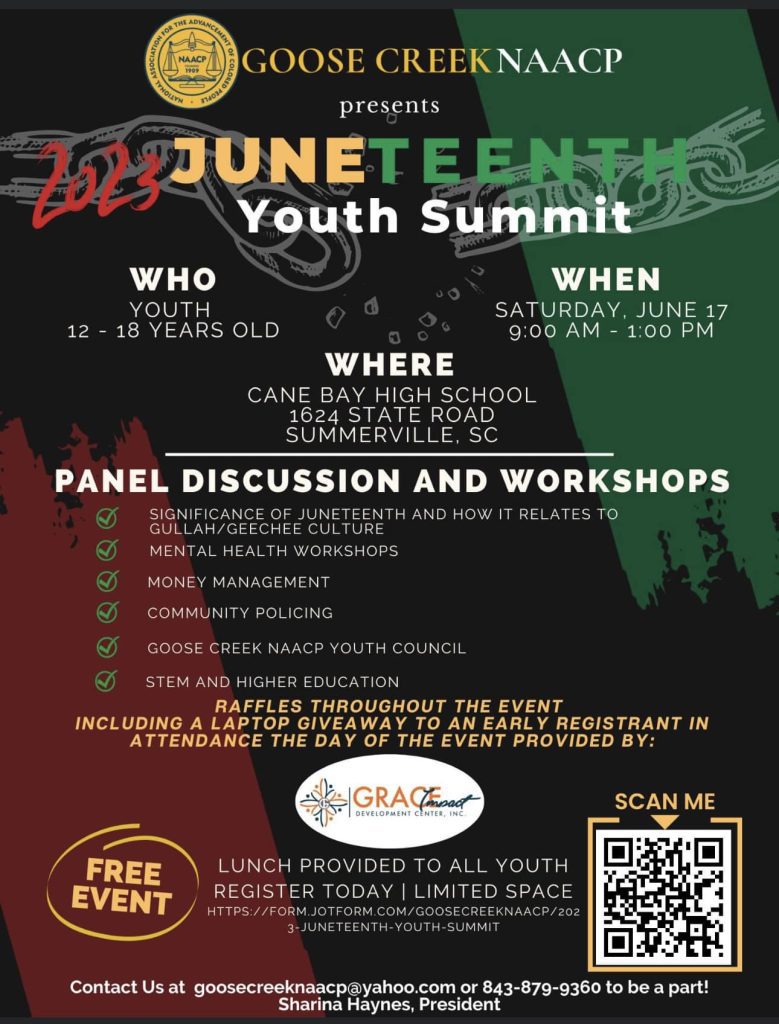 CONVERSATION STARTERS
Challenging Negative Self-Talk & Limiting Beliefs
Have you ever known someone who has a pattern of "self-sabotaging" or "dropping the ball" right at "clutch time"? Maybe they have been making steady progress toward earning A/B Honor Roll in their first year of high school, but in the last month of school, they get in their own head and fall prey to negative self-talk or confusion. They might stop turning in assignments or not study for important exams that make up a majority of their course grade.
Other examples of self-sabotage include procrastination, courting temptation, defensiveness, and perfectionism. Wait — how is perfectionism self-sabotaging?! It's quite simple — by setting impossible standards for yourself, you're almost certainly ensuring failure, and self-sabotage allows someone to avoid feelings associated with failure. As it turns out, there are various environmental factors that might cause a person to fumble, freeze, or panic as they near the end of a project or goal, some of which involve negative beliefs or experiences like:
I won't ever achieve my goals, so I'm going to act in a way to precipitates failure.
If I am successful, that might make me stand out, and I don't want to draw attention to myself.
If I succeed, that means someone might try to give me more responsibility, which scares me.
I am unworthy of happiness and success (due to a history of trauma, rejection, or neglect).
It feels good to set goals, but I'm going to retreat because the perceived change feels threatening.
If I pursue my dreams, I might be leaving my loved ones behind, and they might abandon me.
These beliefs are certainly not limited to children and adolescents. Adults also experience these self-limiting beliefs from time to time, and it can be hard for people of all ages to determine — when under pressure to succeed — the best path forward. In this month's set of conversation starters, we're prompting you and your Little/child to delve deeper into what it means to follow through, what negative beliefs about ourselves threaten our success, and how we can work to change those negative beliefs into empowered thoughts that accelerate us toward our goals in critical moments.
Give me an example of a time when you set a challenging goal, met an unexpected obstacle, and went on to achieve success. What was it that enabled you to be successful?
What are some examples of negative self-beliefs that have interfered with your path to success? For each belief, where did it come from? What is one thing that proves it wrong or at least questionable?
Think about a goal you are currently working on — what behaviors or beliefs will get in the way of your achievement, and which ones will propel you closer to success? Be specific.
Consider some of the beliefs about yourself that cause you to feel down or incapable. Who are the people in your life you can go to in order to gain support when you need it most? Who are the people that reinforce negative beliefs about yourself, and how can you avoid their influence?
Talk about one of your heroes or role models and how they overcame limiting self-beliefs in order to achieve greatness.
Of the types of self-sabotaging behaviors described above — i.e., defensiveness, perfectionism, procrastination, putting one's self in situations that tempt them to derail their own progress — which ones do you/your Little or child sometimes experience when you're working toward a goal? Why do you think that is?
MATCH HIGHLIGHTS
Success Stories From April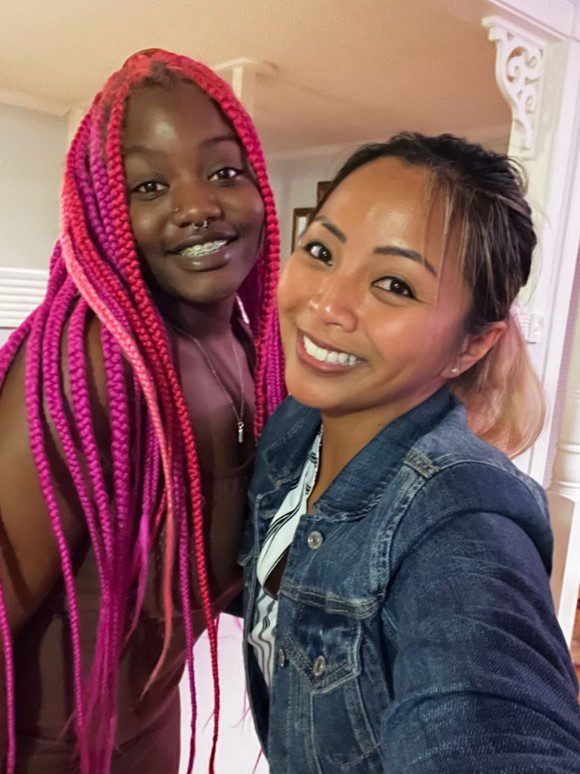 In 2021, La'Nyia was matched with her Big Sister Joanne in our BIG Beyond Program. La'Nyia's caregiver has seen her "begin to socialize better and talk to more people. She's improved her attitude and her confidence."
La'Nyia feels that her mentor Joanne has become part of the family and has become the exact role model she wanted when she joined. Joanne feels she has offered La'Nyia a safe space, consistency, and goal-oriented support. She admires that La'Nyia is a "mold-breaker who is unashamedly herself."
When asked to share a favorite memory of their match, Joanne said that making TikTok dances always brings them both happiness! She feels that Big Brothers Big Sisters did an excellent job matching her with La'Nyia.
Jahmod is a 17-year-old high school student and a scholar in our BIG Beyond program, who joined "to get help in school and find out what I want to do after high school." Since matching, Jahmod's grades have improved, and he has become more focused and productive in school.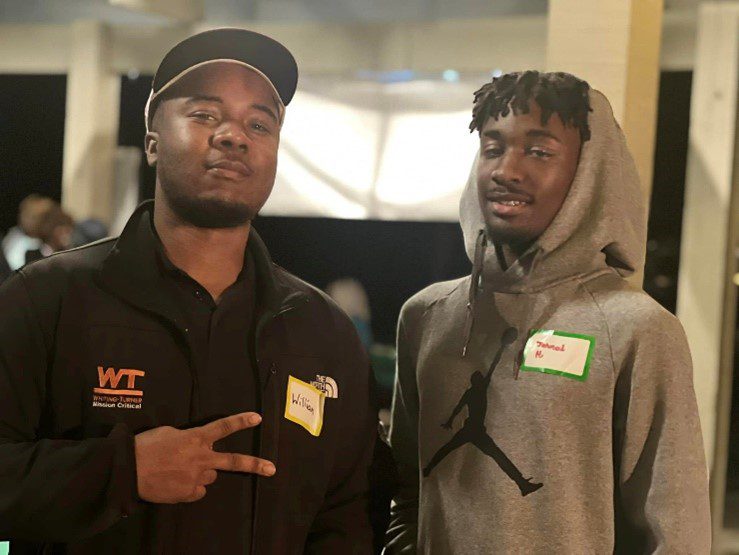 His mentor William shares that "Jahmod has definitely opened up a lot more and his perspective on life after high school has changed. Initially he wasn't sure what he wanted to do but now he is starting to talk about college and the schools that he would want to go to. He also tells me that he wants to pursue something that involves computers, specifically computer hardware," said William.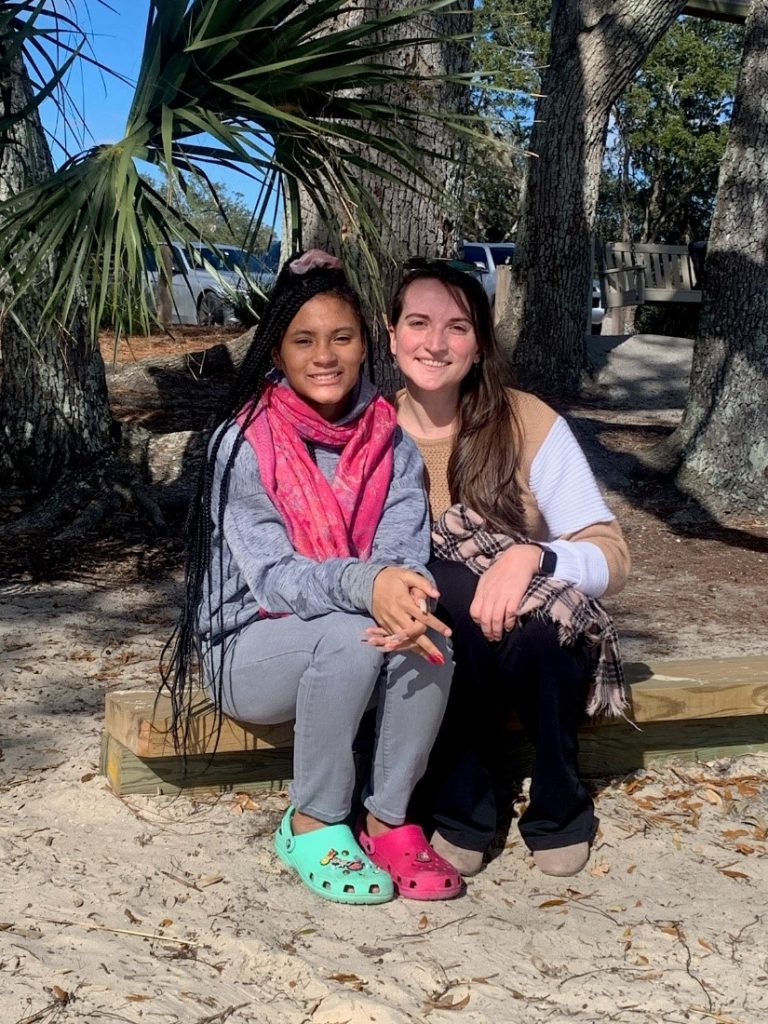 Little Sister Janessa was enrolled in BBBSL soon after moving to the area and beginning to struggle at school. Her mother felt that the support of a Big Sister would help.
Since being matched, Big Sister Sydney has seen Janessa become more trusting and open in sharing what is going on in her life with friends and school. Janessa has shown growth in thinking critically about components of her life, cultivating healthier friendships, and setting boundaries. Janessa's mother said that since she has been in BBBSL, "Janessa has grown and matured exponentially. She is much more mindful of the feelings of others."
MOTIVATIONAL MONDAY
How do you inspire your Little/child to think about themselves differently? CEO Merridith Crowe offers tips on prompting your Little/child to claim their awesome-ness.
What do you do when you feel communication between yourself and/or your child's mentor or your Little's parents breaks down? CEO Merridith Crowe discusses strategies for communicating with empathy.
LET'S CELEBRATE
May Observances & Activities
As a part of our commitment to celebrating the diversity around us, we are including information on upcoming holidays, special occasions, and important events. We have also added suggested activities for giving back to the Charleston community.
We would love to learn about how you have incorporated these events into your match activities. Send a picture of you and your Little with a brief description of the activity to jenn@bbbslowcountry.org to be featured in a future issue of BIG News.
Suggested May Activities
Do you celebrate a particular holiday? Observances fall on these dates in May 2023:
Sunday, May 14 –> Mother's Day
Monday, May 29 –> Memorial Day
Here are some fun theme days taking place in May that might pair well with encouraging your Little/youth to set and follow through on their goals.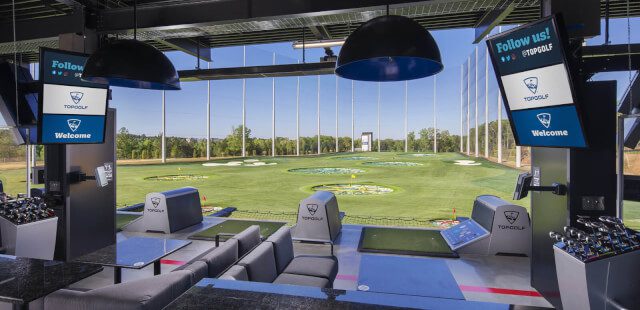 Wednesday, May 10 is National Golf Day! Book the afternoon at North Charleston's newest entertainment space TopGolf where you can practice following through on your golf swing, and register for the Exchange Club of Charleston Golf Tournament taking place on Tuesday, May 16. Frankie's Fun Park is another fun place to enjoy a round of mini golf and play arcade games!
Look no further for ways to celebrate the ultimate Mother's Day weekend! For the GOAT mom, book an afternoon at the Goatery at Kiawah River. Goat yoga is even offered on special occasions. Grab your Little, Big, and/or mom and head on over to the Charleston Greek Festival May 12-14, where you can sample traditional Greek fares like moussaka, spanakopita, and gyros.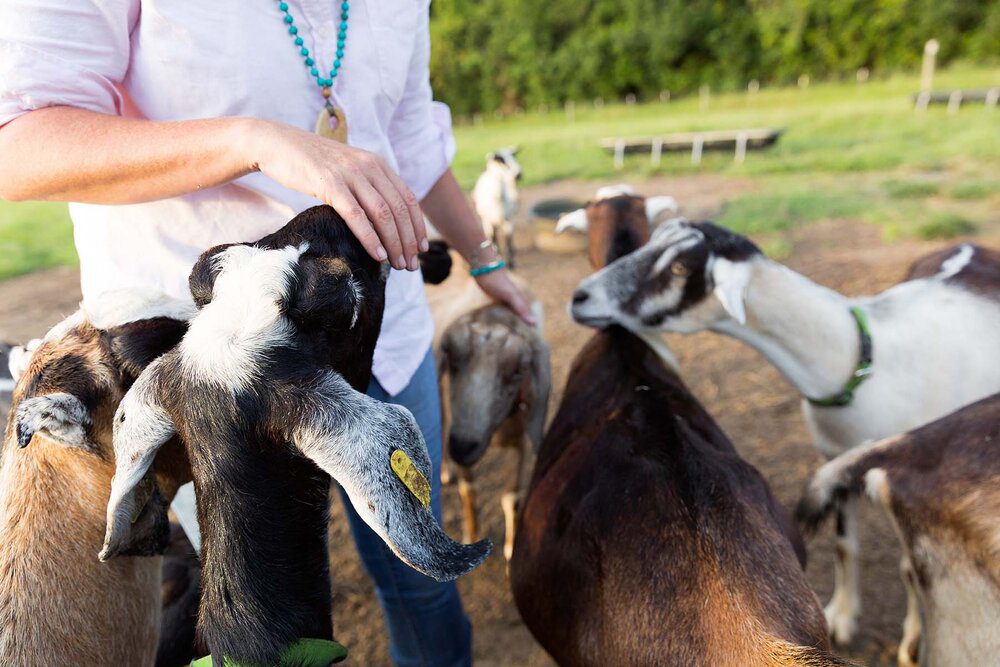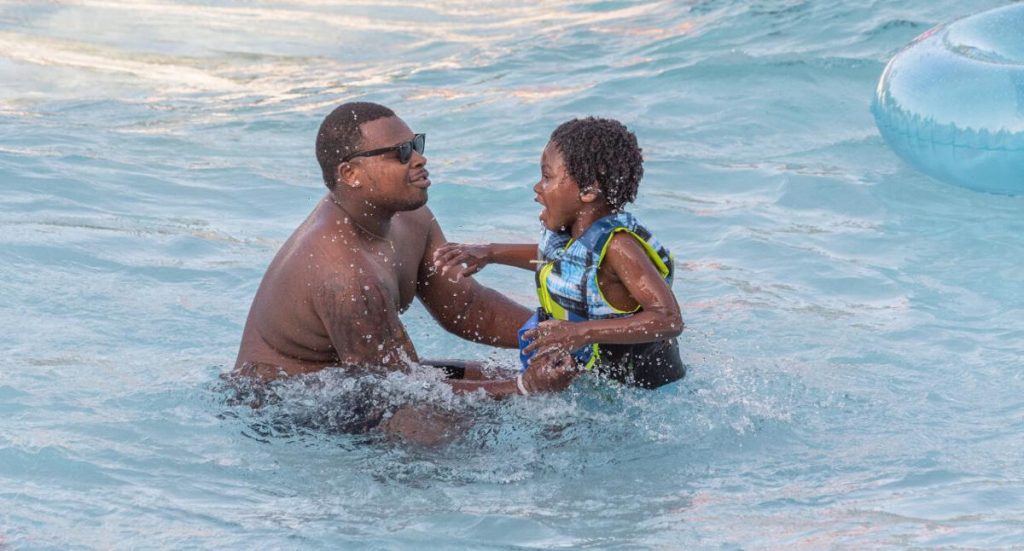 People with disabilities, their caregivers and families are invited to spend evenings at the waterparks and the pool this summer! Inclusive Swim Nights take place after regular park hours, providing access to pool amenities with smaller crowds. Lifeguards will be on staff. Wheelchairs and water wheelchairs will be available for checkout on a first-come, first-served basis. Food and beverages will be available for purchase on-site.
Calling all bookworms! The BIG Book Sale is taking place May 20-21 at the Omar Shrine Auditorium in Mt. Pleasant. Peruse tens of thousands of used books in excellent condition. Finishing a book — no matter the genre or number of pages — can provide a great sense of achievement and follow-through!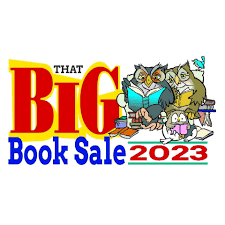 Did you know that Charleston's Hampton Park claims the designation of hosting the first-ever Memorial Day celebration in the United States? Spend time with your Little/child by enjoying a picnic in the park. Moe's Crosstown is a great nearby food option where you can celebrate National Burger Day on May 28.
DANA & CO. ARE CALLING
Have You Completed Your Match Survey?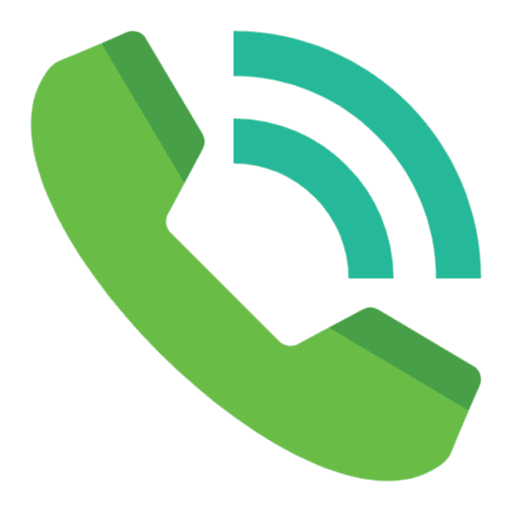 The program team is committed to supporting the health of your match relationships. We do this by hearing your voice through phone calls and survey responses. The feedback that you provide about your Little/child, celebrations, and concerns allows us to provide personalized support and resources to meet your needs. These periodic phone calls are important, and they are a program requirement. They help us ensure that everyone is having a positive experience with the program and allow us to course correct quickly when the experience is less than favorable.
Dana Orr is the Match Coordinator specifically tasked with completing match support and surveys. She will be contacting you for monthly or quarterly match support calls. Brandi and Celeste may assist Dana in following up with families — please be sure to respond to their attempts to reach you. Dana is available to schedule your calls in advance, or you can initiate the call, just let her know what works best for you. Dana can be reached at (843)401-3556 x 702 or Dana@bbbslowcountry.org.
KEEP MENTORING & PARENTING LOW-COST
Free Kid's Meal Resources
MONDAY
Gilligan's Seafood 160 Main Road, Johns Island, SC 29455 (843)-766-2244
Kids eat free from 4-9 PM with the purchase of an adult entree.

La Hacienda 6322 Rivers Avenue, North Charleston, SC 29405 (843)-569-6844
Kids eat free from 5-10 PM with the purchase of an adult entree.

Five Loaves Cafe 1055 Johnnie Dodds #100, Mt. Pleasant, SC 29464 (843)-849-1043
Kids eat free after 5 PM with the purchase of an adult entree.
TUESDAY
Chicken Salad Chick 214 Azalea Square Suite G, Summerville, SC 29483 (843)-258-4189
280 W. Coleman Suite A, Mt. Pleasant, SC 29464 (843)-258-4161
Kids 10 and under eat free from 5-10 PM with the purchase of an adult entree.

Barberitos 1739 Maybank Hwy Suite A, Charleston, SC 29412 (843)-406-4955
Kids eat free after 4M with the purchase of an adult entree.

Buffalo Wild Wings 1959 Centre Pointe #104 N. Charleston, SC 29418 (843)-529-5394
Kids 12 and under eat free from 5-8 PM.
WEDNESDAY
Ms. Rose's Fine Food 1090 Sam Rittenberg Blvd. Charleston, SC 29407 (843)-766-0223
Kids eat free after PM with the purchase of a salad, burger, or entree.

Melvin's BBQ 925 Houston Northcutt, Mt. Pleasant, SC 29464 (843)-881-0549
538 Folly Road, Charleston, SC 29412 (843)-762-0511
Kids eat free from 4-8 PM with the purchase of an adult entree.

Jason's Deli 975 Savannah Highway, Charleston, SC 29407, (843)-769-6900
Two free kids meals after 4 PM with the purchase of an adult entree. Free ice cream for all, always.
THURSDAY
Jalisco 1271 Folly Road, Charleston, SC 29412 (843)-638-8844
Kids eat free for dinner.

East Bay Deli 858 Savannah Highway, Charleston, SC 29407 (843)-571-2244
1120 Oakland Market Rd. Mt. Pleasant, SC 29466 (843)-216-5423
Kids eat free from 5-8 PM with the purchase of an adult entree.

Ellis Creek Fish Camp 1243 Harbor View Road, Charleston, SC 29412 (843)-297-8878
Kids eat free with the purchase of a Seafood Basket or Camp Specialty.
FRIDAY
TGI Friday's 1835 N Highway 17, Mt. Pleasant, SC 29464 (843)-849-8177
Kids eat free all Friday.
SATURDAY
O'Charley's 2126 Henry Tecklenburg Dr. Charleston, SC 29414 (843)-763-9568
Kids eat free every day.
SUNDAY
Moe's Southwest Grill 1812 Sam Rittenberg Blvd. Charleston, SC 29407 (843)-225-6637
Kids 12 and under eat free with the purchase of an adult entree.